CONCURSO PARA O MUSEU-JARDIM DO SÉCULO 21 . VARSÓVIA, POLÓNIA
competition for the 21st century garden museum . warsaw, poland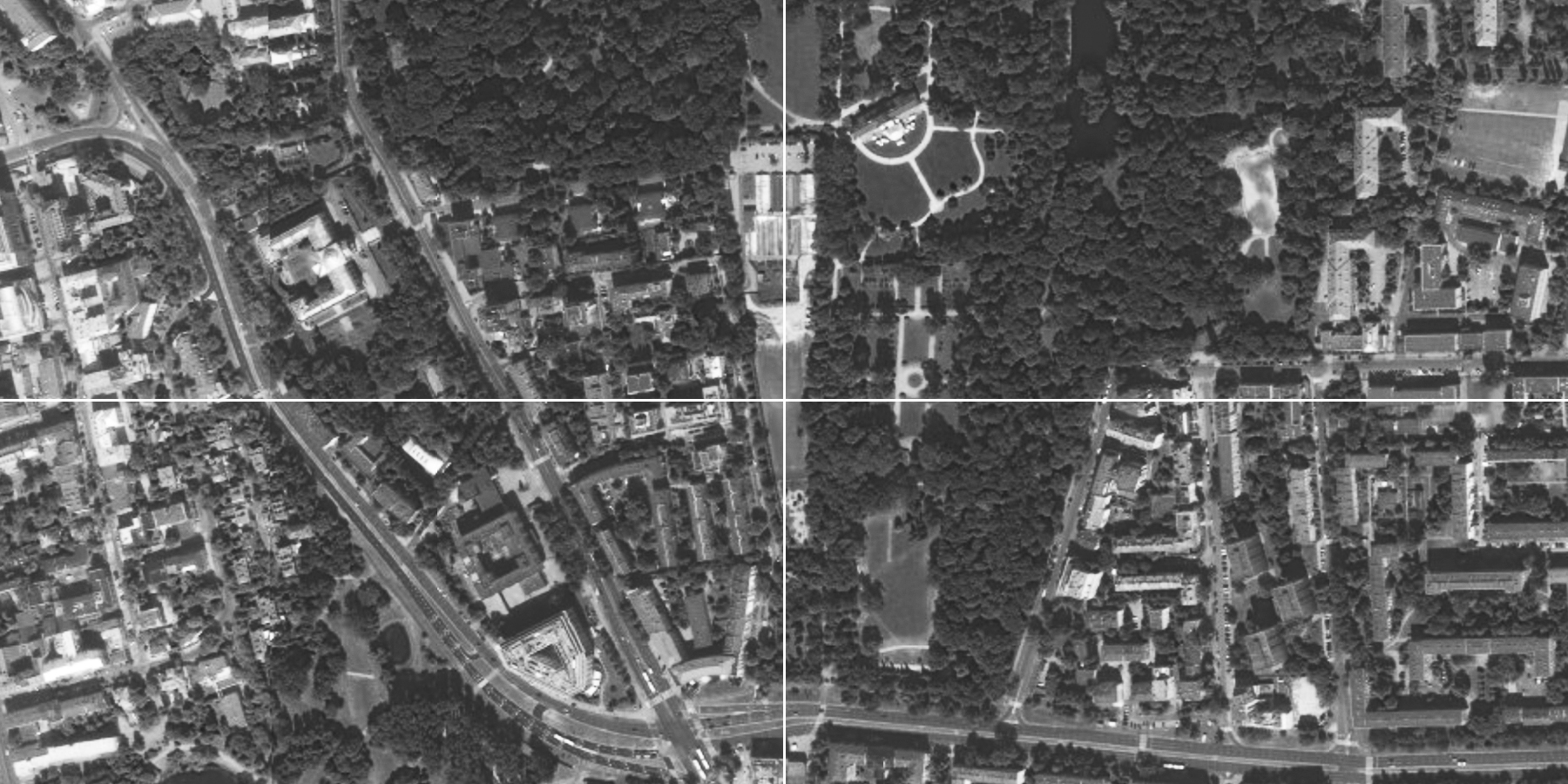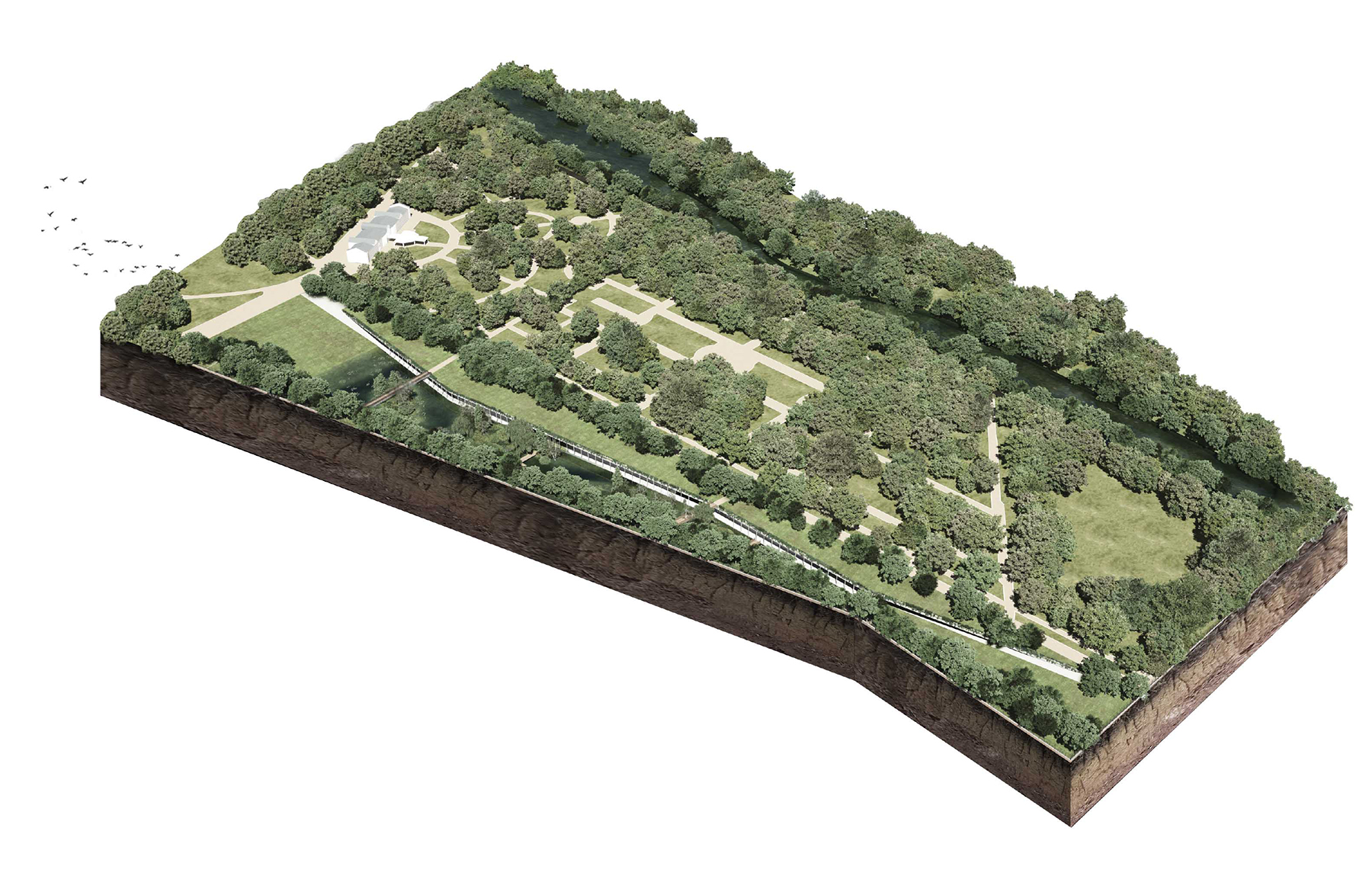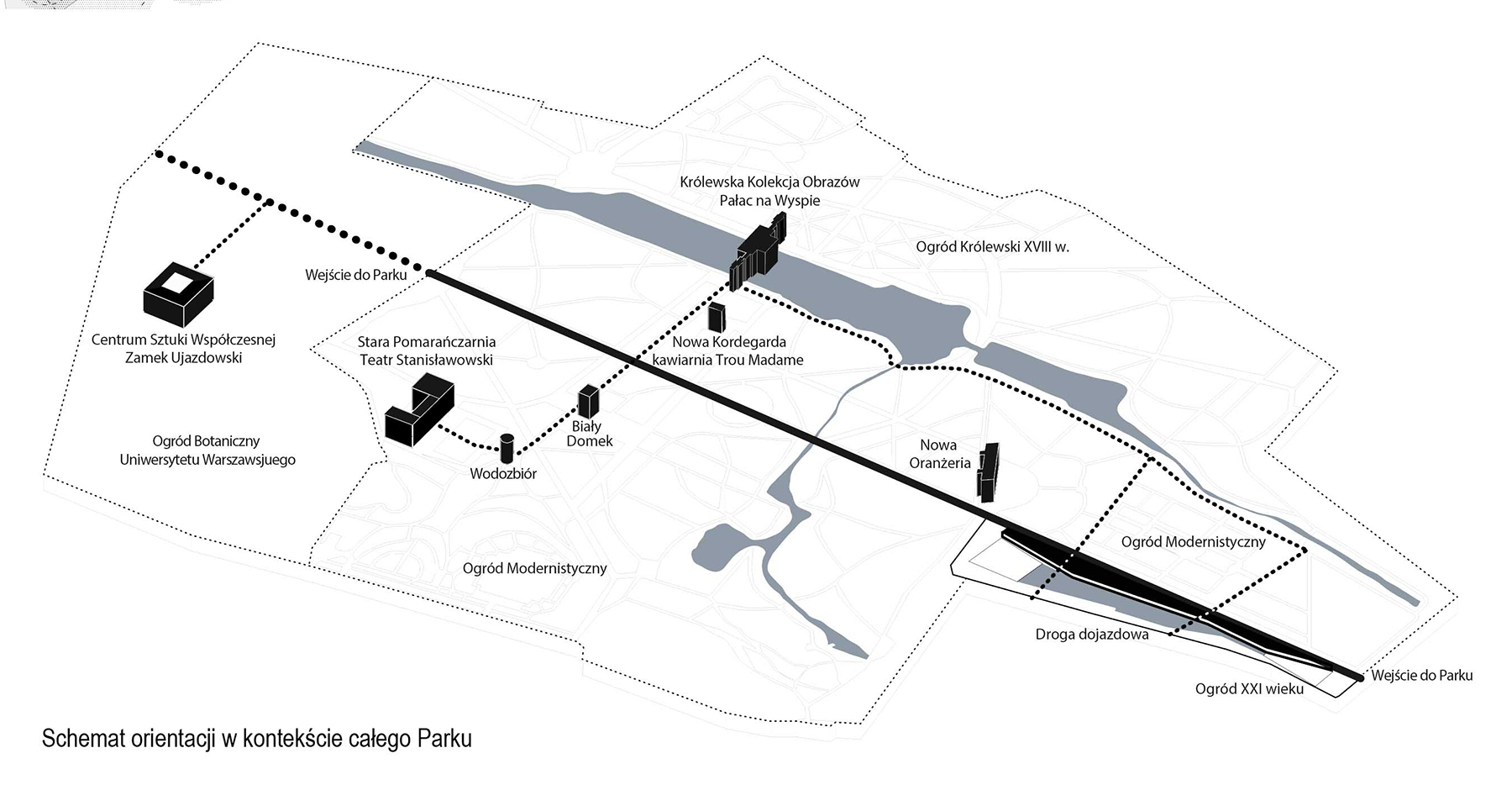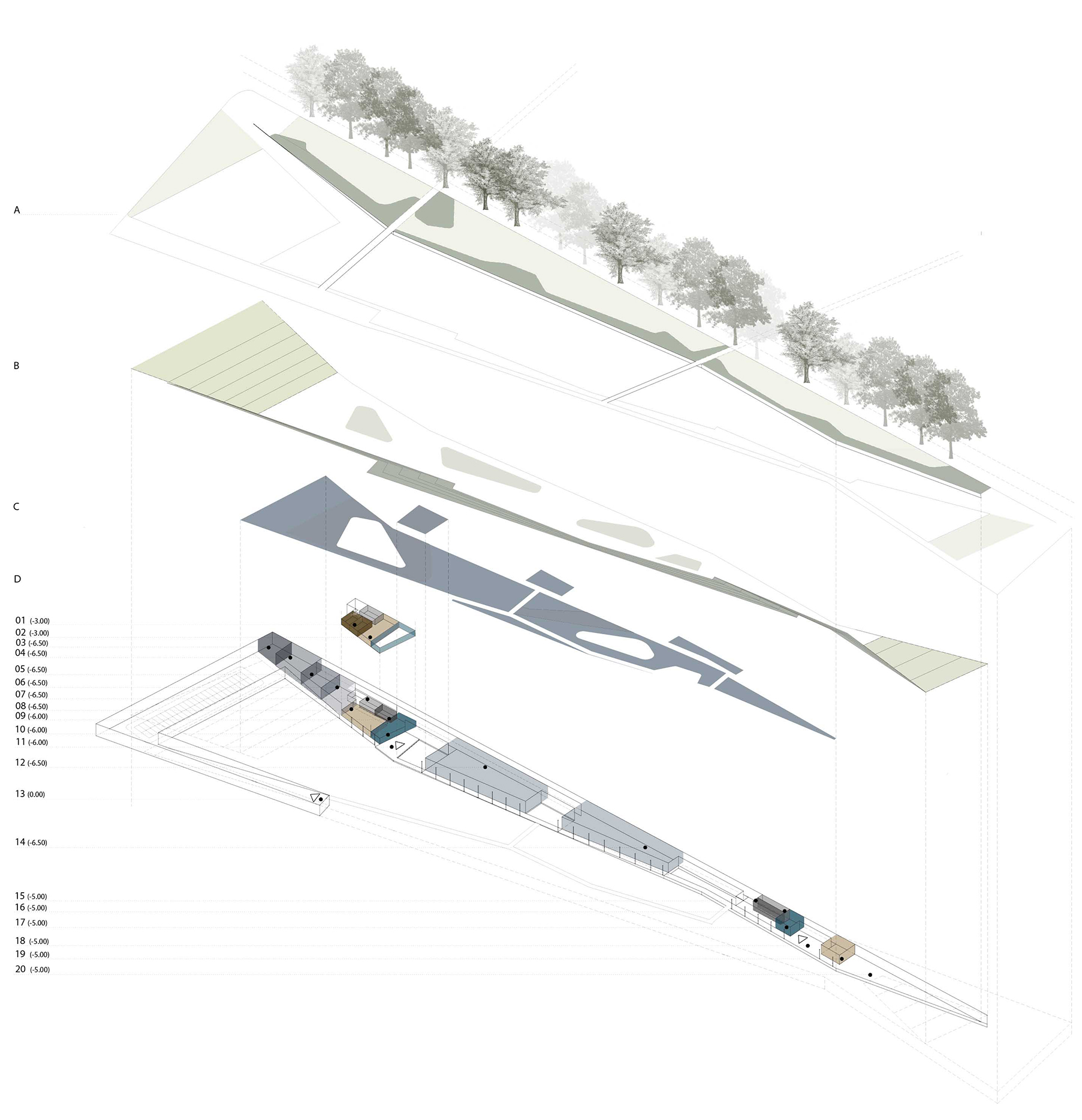 Landscape as Museum as Landscape or Landscape as a Work of Art
The revelation of the new landscape proposes the garden as museum, where the ecotypes are, in one hand, a living work of art and, in the other, museologic spaces where the frontiers between interior and exterior, museum and garden subtlety vanish. The Landscape is the Museum, and the Museum is the Landscape.
The proposal questions the notion of landscape as scenery and gives it a responsibility in the construction of the museologic space. The landscape has not only an active role in the museum activities but it is also a natural extension of the interior space. To reinforce the garden's role in the museum, a set of sculptures, artist interventions and other happenings, ephemeral or permanent, occupy different sites of the garden. The upper and lower paths, the connections between them and the connections with the pavilion, unfold around these interventions. The sculptures once settled will begin interacting with the flora and fauna defining them as landscapes deviations.
The Landscape, just as a work of art, is subject to interpretation and discussion. Moreover, it constitutes and supports educational and ecological values. Ecological because the complex, water based natural structure promotes bioclimatic solutions, for the interior as well as the exterior dwelling. Educational because the established local natural landscape systems promote a set of natural assets and, in addition, it demonstrates Man's intrinsic ability to generate, transform, and explore the world, in a true symbiosis. The landscape is an instrument which Mankind, by Interfering with its systems, can manipulate to generate grounds for complex structures that allow settling and thriving independently and can create new realities.
type Restricted Competition

location Warsaw, Poland
project date 2013
client Royal Łazienki Museum in Warsaw
area 2,5 hectares
autores/authors Pedro Campos Costa Arquitectos + Global Arquitectura Paisagista + BALDIOS arquitectos paisagistas
campos costa arquitectos Pedro Campos Costa, Eduardo Costa Pinto, Daniela Figueiredo, Gonçalo Pacheco, Emanuel Diogo, Dora Jerbić, Mariona Gorgorió, Nuno Pereira
global arquitectura paisagista João Gomes da Silva
BALDIOS arquitectos paisagistas Armando Neves Ferreira, Catarina Raposo, Joana Marques, Pedro Gusmão
partners in poland PAG Pracownia Architektury Głowacki (Tomasz Głowacki)
rendering 4+Arquitectos