CONCURSO PARA O NOVO MUSEU DO CHIPRE [seleccionado para a 2ª fase]. NICOSIA
design competition for the New Cyprus Museum [selected for 2nd stage]. nicosia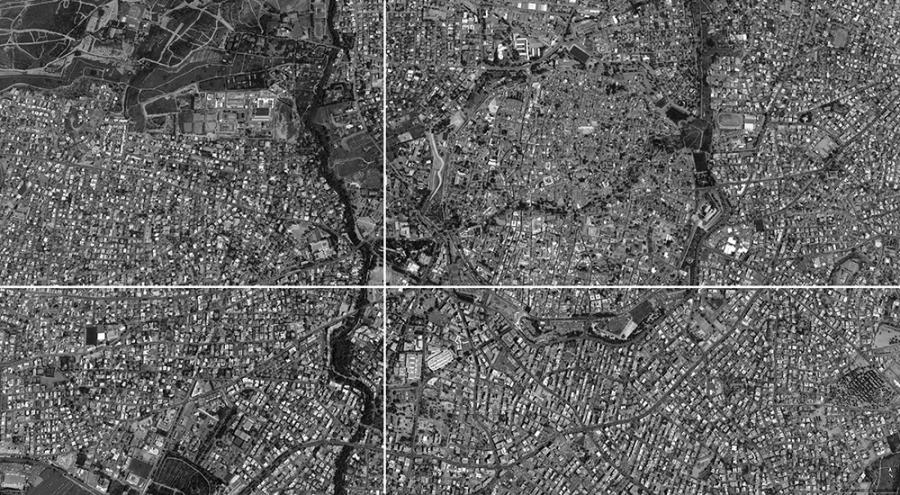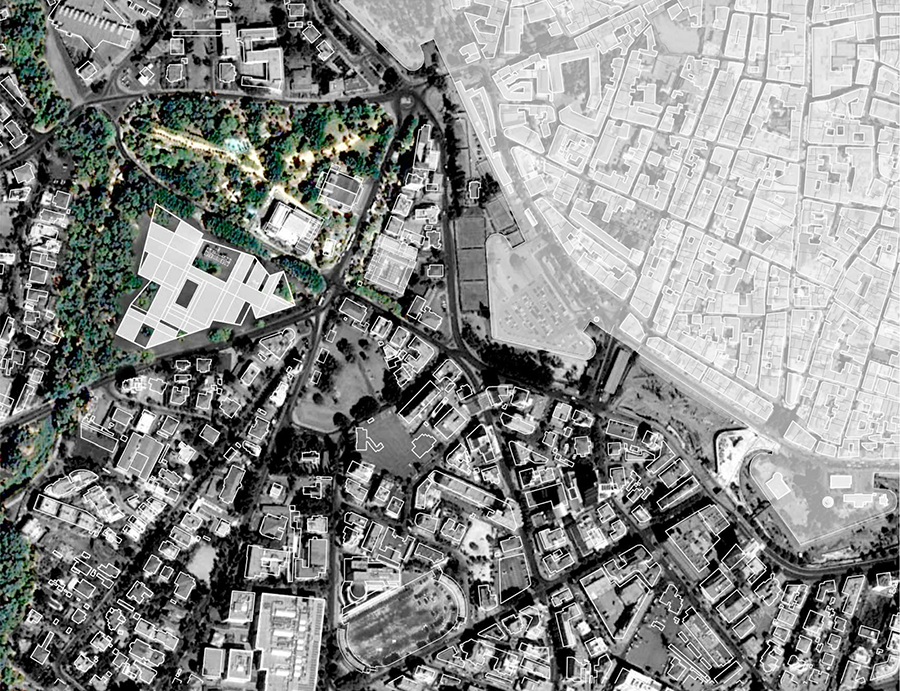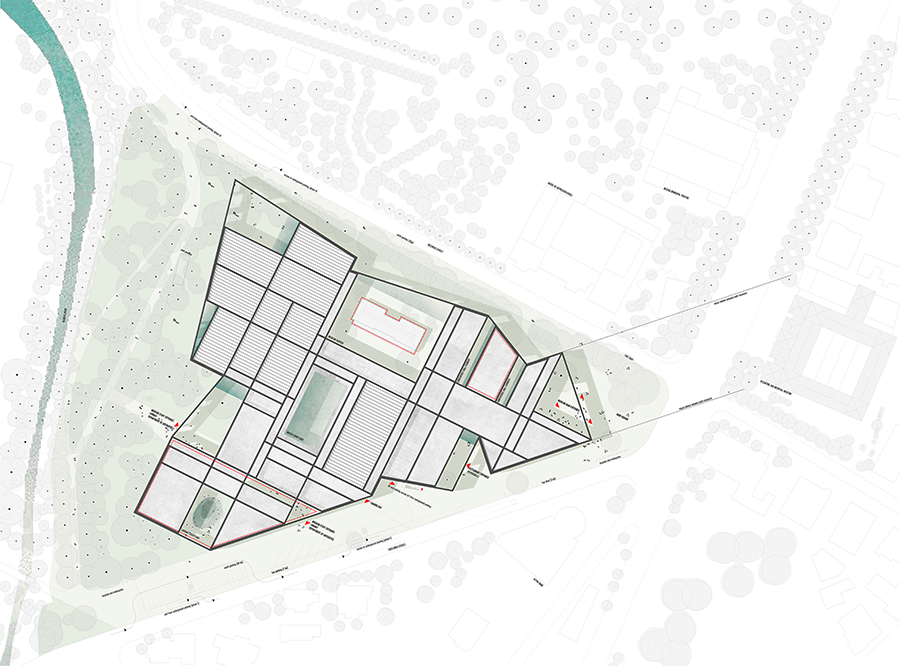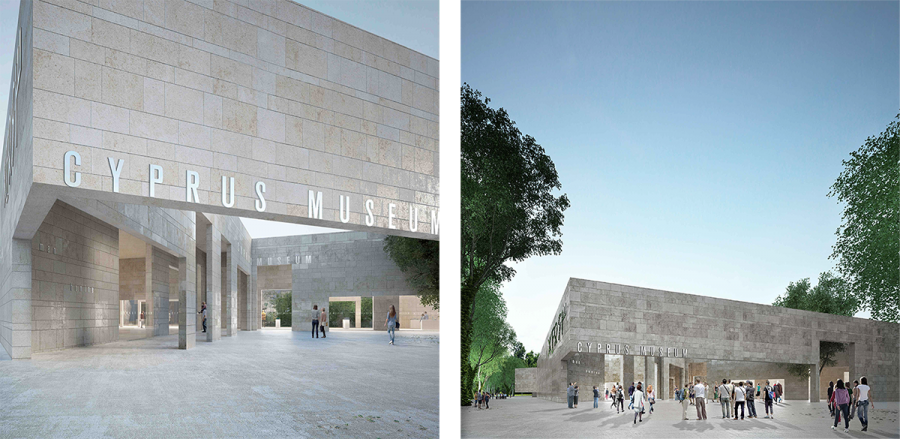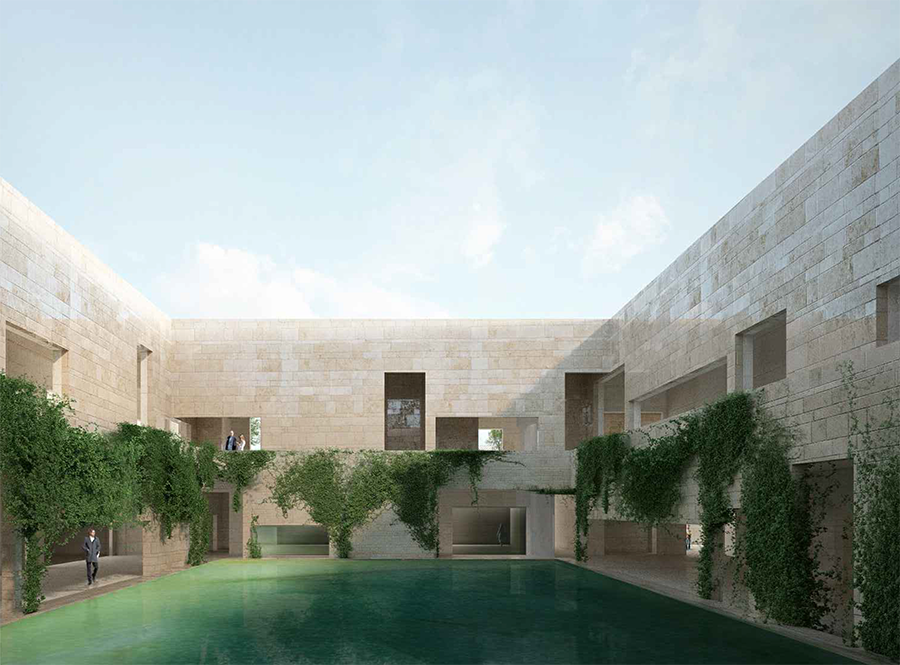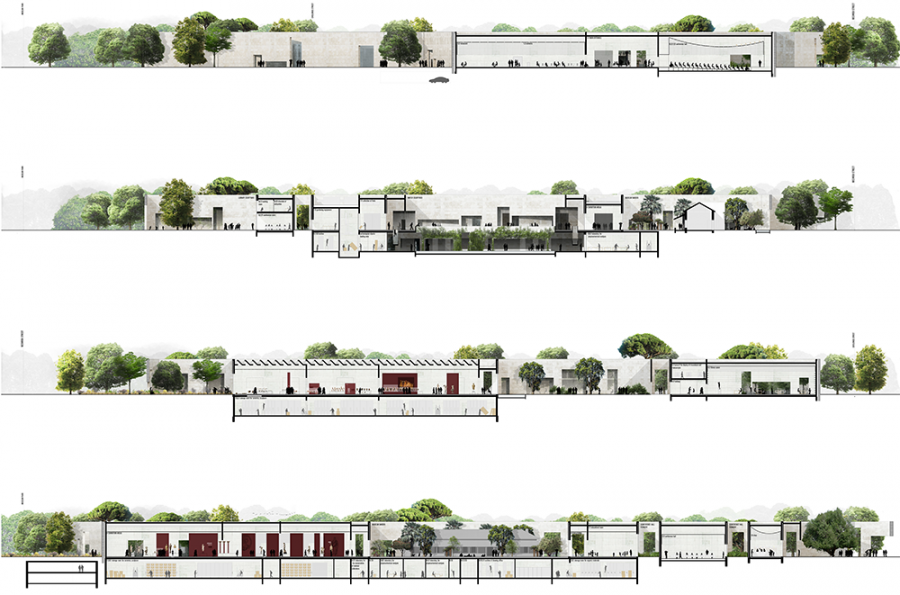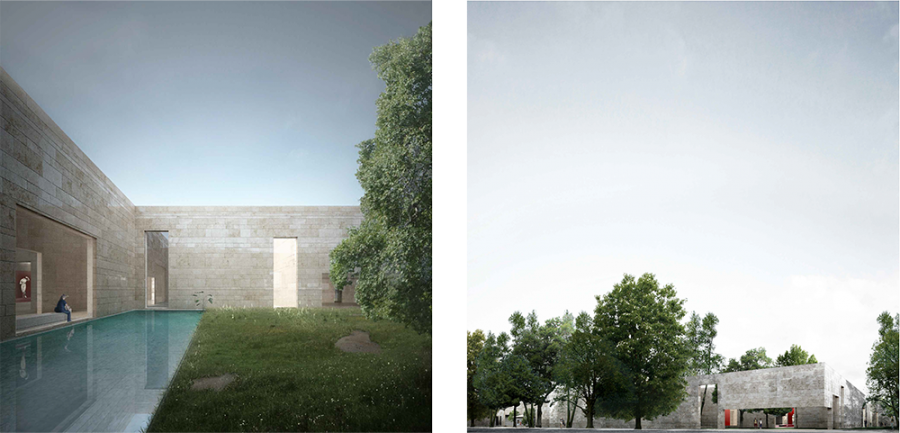 The design for the new museum should be anchored on the history and memory of the island.
The proposed scheme starts with a wall, enclosing a territory. Inside, a robust single-storey structure defines a set of orthogonal spaces which confront the perimeter wall, oblique in response to varying surroundings. Indoor and outdoor spaces are modelled and articulated, echoing the history of a palace, a city, a classical culture. A place of no time, or of all times.
An Archaeology Museum is a place beyond time, designed as a captivating repository, but also as the departing point for a journey, across the country and back to its origins.
The museum acts as a mediator between the River Pedieos, the Nicosia Municipal Garden and the intensely meaningful Venetian Wall, extending and completing the territory. The building is laid out in continuity with that urban feature: external and public in some parts, internal and restricted in others, seemingly timeless and unbounded.
Through their opacity and transparencies, the walls create a system of courtyards and gardens where the riverine landscape of the Pedieos can be rescued. The careful juxtaposition of hard and soft landscaping gives prominence to natural cycles and seasonal variation.
Within walls the water becomes present, reacting to the different ecologies provided by the architecture of the courtyards. The water manifests itself through water surfaces or, implicitly, through the vegetation like a river memory.  In the shady and moisty of the auditorium courtyards a fernery garden emerges, revealing a space in evolution, where nature takes place. Such as this, the library courtyard is subject to a topographical depression of the soil, condition that favors the natural accumulation of water and the possibility of installing a riverine grove of alders and willows.
In the floor -1, next to the laboratories, water invades this excavated space and acts as an element that reflects the sky and light, allowing the presence of an aquatic ecology dominated by the water lentil. In the courtyard where the existing building is maintained, a garden on clay is proposed as a memory of the pre-existing platform, which may be appropriated locally or as a support for educational and play activities outside the Museum.
type open competition
location Nicosia, Cyprus
project date 2017
client Republic of Cyprus . Ministry of Transport, Communications and Works
area 2ha
autores/authors  SITE-SPECIFIC + MANUEL AIRES MATEUS + BALDIOS arquitetos paisagistas
BALDIOS arquitetos paisagistas Catarina Raposo, Joana Marques, Pedro Gusmão, Samuel Alcobia
SITE-SPECIFIC  + MANUEL AIRES MATEUS Patrícia Marques, Paulo Costa e Manuel Aires Mateus, com Tânia Oliveira, Bernardo Sousa, Valentino Capelo de Sousa, Ana Dias, Anna Siviero, António Gabriel, Jacinta Fialho e Gil Cardoso.
Museology . Fernando António Baptista Pereira
Museography . P-06 Atelier
Engineer . afaconsult
rendering Bernardo Sousa (phase 2), 1825 empreiteiros digitais (phase 1)